SmartManufacture Co., Ltd.

Wenzhou Atlantic Imp. & Exp. Co., Ltd.
Main Factory: No. 309, Shangwang District, Ruian China


Branch Factory: 4th building, Liuyuepuxia Industrial Zone, Henggang Longgang, Shenzhen China.

Tel: +8613088669057 +8613686849057

Skype: smart_zou What's App:+8613088669057 Wechat: 8093487



Right now our machines are used in different countries for making people's ID card , driver licence card, mobile phone card and transportation card : Germany, Pakistan, China, Russia, Indonesia, India, Argentina, Poland, Philippines, Sudan, Senegal, Croatia, Chile, Vietnam, Bosnia and Herzegovina, Serbia, United Arab Emirates, Turkey, Czech, Iran, Kazakhstan, Australia, Thailand, Nepal, Serbia, Mexico, Greece, Uzbekistan, Lithuania, Italy, Canada, Singapore, Nigeria, Ukraine, Romania, Mauritius. Hope to keep in touch with us and welcome to visit our factories anytime.
Bank Details:

| | |
| --- | --- |
| BENEF : | WENZHOU ATLANTIC IMP&EXP CO.,LTD. |
| BENEF INSTITUTION: | BANK OF CHINA WENZHOU ECON. & TECH. DEVE. ZONE SUB-BRANCH |
| BENET'S A/C NO : | 379258367870 |
| SWIFT: | BKCHCNBJ92B |
| BANK ADDRESS: | WENZHOU XINCHENG HAODU BUILDING |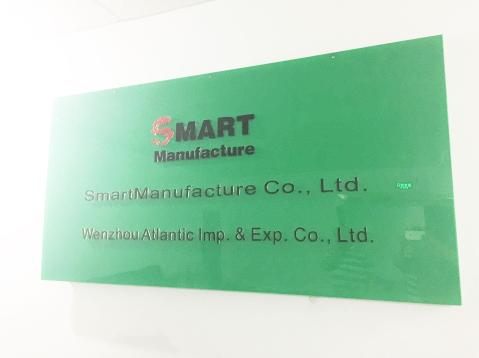 Copyright (C) 1998-2018 SmartManufacture Co., Ltd. All Right Reserved ISO9001, CE certificated